An explosion with a cloud of smoke occurred at Kraken Steampunk Live Entertainment Bar & Resto In Kuta causing residents to panic on Sunday. A few minutes later, the building caught fire.
Security Guard I Wayan Nuada said, while cleaning in the area in front of Kraken Steampunk, the sound of explosion was very loud from inside the building.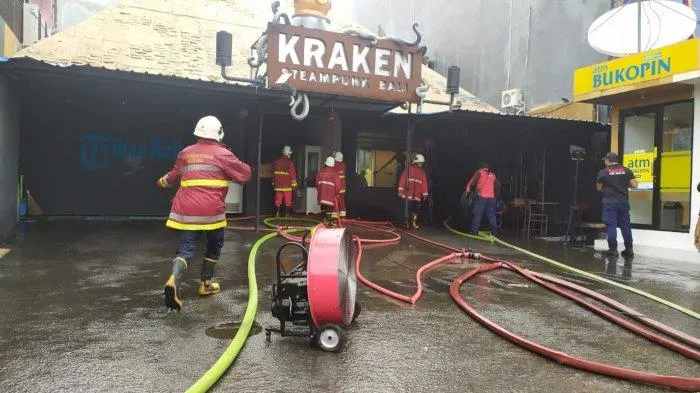 "Witness Wayan Nuada heard the sound of two loud explosions from inside," said Head of Denpasar Police Public Relations, Iptu Anadi Muhammad Nurul Yaqin.
Nuada immediately saw clouds of smoke from the roof of the building. The security guard at Jalan Raya Kuta screamed for help while asking the security guard Amaris Hotel to contact the fire department. A total of 10 fire trucks were deployed to the scene. PLN officers also came to cut off electricity. After an hour of struggling, the fire was successfully put out.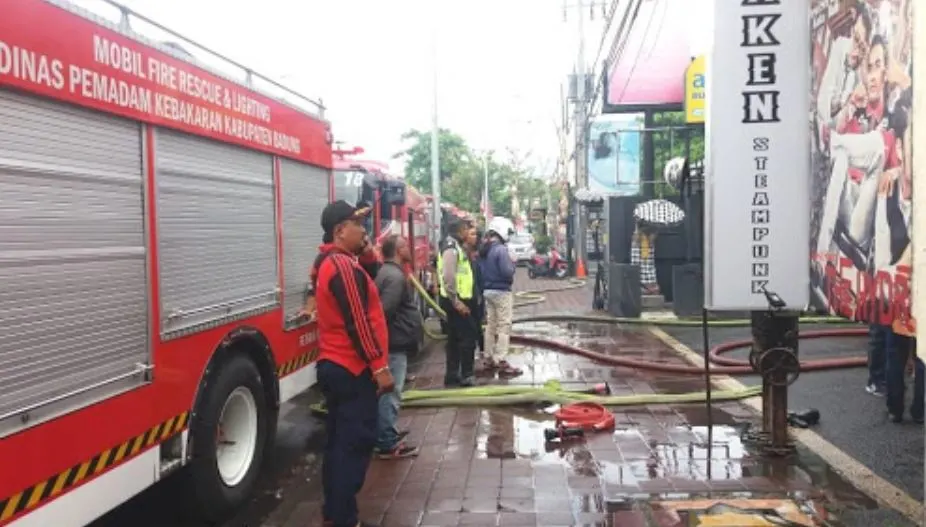 The incident did not result in fatalities but the bar and stage space was completely burnt out by the blast
8 Mar | Terjadi kebakaran di Jl Dewi Sri. Saat ini sudah dalam penanganan Damkar. Mohon menggunakan jalur alternatif lain. Info dari @ponco.stya.wibowo @mayong_ade24 #CitizenJournalist #InfoDenpasar
The cause of the blast is unknown at this time and still under investigation.
For the latest Bali news, Debate & Gossip join our Facebook Community

Post Sponsored by Bali Flow Tours: Travelers #1 choice for private tours and airport transfers in Bali