Police in Bali said the foreign man who pulled a freestyle stunt while riding his motorcycle in Seminyak has left the country, after a search for him began last week following a video of his stunt going viral on social media.
"It was circulating widely on social media, [but] the person has managed to escape," Adi Sulistyo Utomo, chief of Denpasar Police's traffic unit, told Detik yesterday.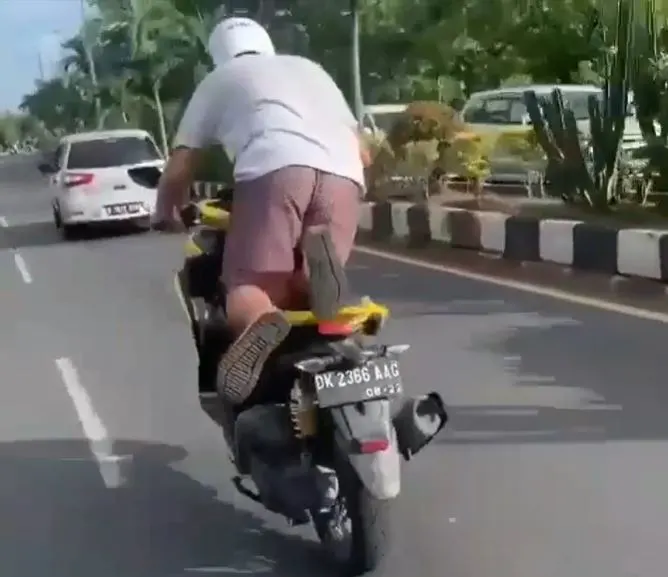 Authorities began a search for the man, who is not identified but believed to be a foreigner, after a video of his freestyle stunt went viral on social media, showing him doing a vertical wheelie on a street in Seminyak. Police became concerned because they regarded the man as a danger to others on the road.
Adi said that officials at the Ngurah Rai International Airport have confirmed that the man has left Indonesia, though he did not specify the date of departure.
In addition, Adi said that the foreigner had previously done a similar stunt on the same road. The stunt has prompted authorities to station an officer along the road as a preventive measure.
"We will use our own way, we can't continue to merely issue warning, it's better to have someone stationed there," Adi said.
For the latest Bali news, Debate & Gossip join our Facebook Community

Have a Bali news story you want us to cover? Contact us