After two years of international lockdowns and travel restrictions, Bali is starting to feel the hustle and bustle of mass tourism. The Island of the Gods had become used to welcoming over 6 million visitors annually before the pandemic began.
In 2021 Bali recorded just 51 international tourists due to strict border controls. This week Indonesia's Tourism Minister and Bali's Governor have shared the latest tourist figures that confirm that mass tourism has firmly returned to Bali.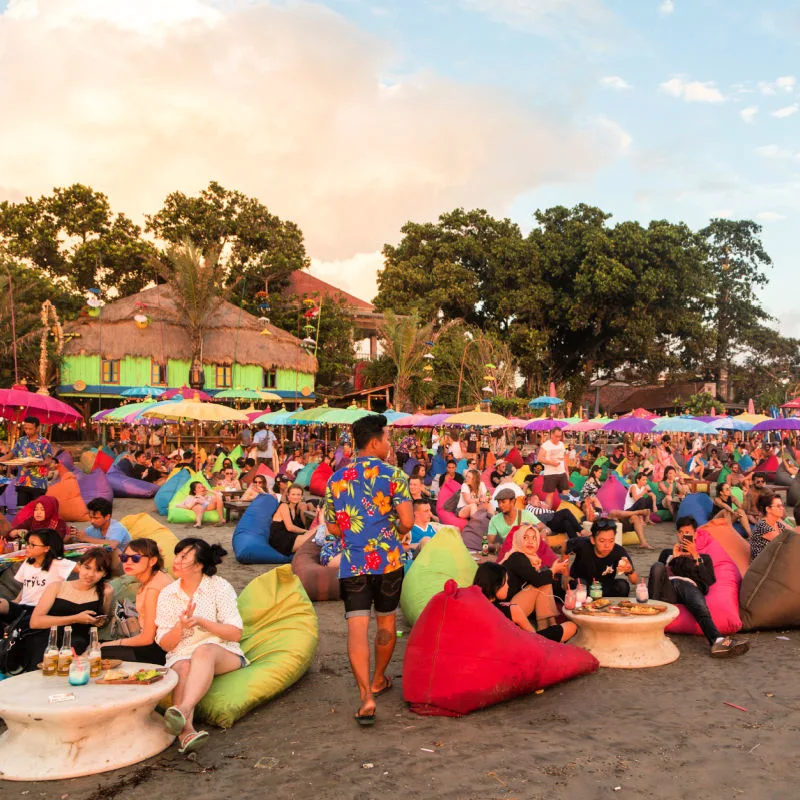 There have been mixed feelings from local communities and long-term international residents in Bali during the reopening period. Some have celebrated every incremental win, eager to welcome back tourism and the economic security it brings to so many people. While others have been more reserved, wishing to lean into the unique quietness that lockdown had created a little longer. Especially as the presence of tourism has become synonymous with traffic jams.
For many people, Bali had never been so quiet. Famous beaches like Kuta, Legian, and Seminyak were closed. Streets usually packed with tourists around the clock were empty. Bali Airport received no international passengers for months. Since the reopening of borders in February this year, tourist numbers have grown steadily month upon month.
There were concerns across the board, from the government to community level, that Bali's first full peak holiday season may fall short of expectation. Nothing could be further from the truth. As confirmed by Tourism Minister Sandiaga Uno and Governor Wayan Koster, Bali is ahead of its tourism targets for the end of 2022.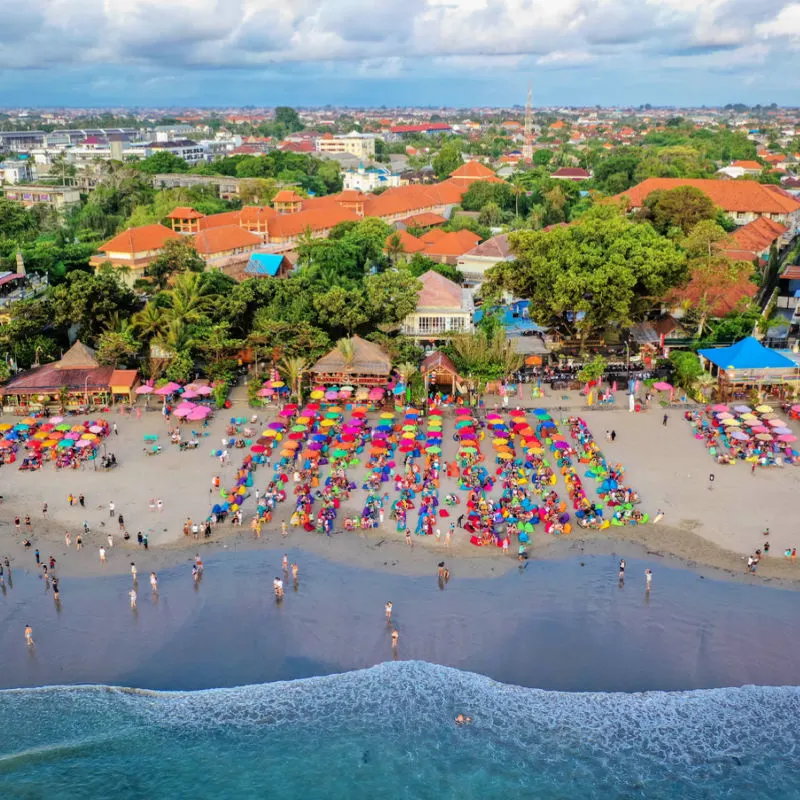 As of the first week of September, Bali is welcoming, on average, 10,000 international visitors a day. This is 50% of the normal daily rate pre-Covid. This daily average of 10,000 people is 'much faster and higher than the planned target of 40% [of pre-covid arrivals] by December 2022' said Governor Koster on the 5th of September.
As a tourism destination, Bali is a place of contrasts. It caters to all budgets, all demographics, and to nearly all travel styles. There are options for budget solo backpackers, families looking for an all-inclusive resort experience, honeymoon couples seeking unrivaled luxury, and group travelers looking for good times and an adrenaline rush. Tourists can access stunning landscapes and natural wonders, dive into Bali's unique culture and heritage, or even lean into homely comforts.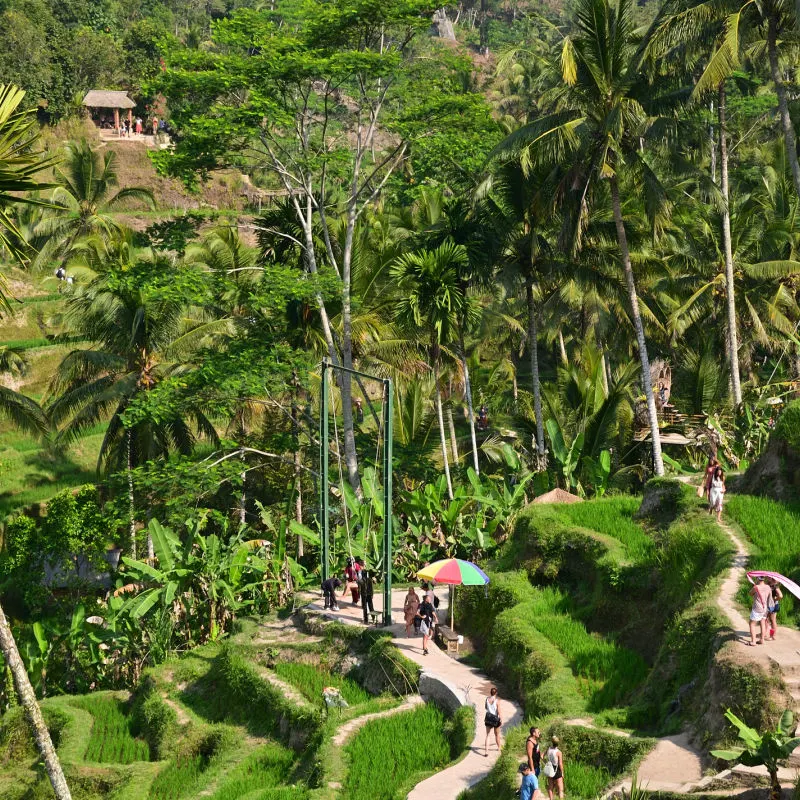 Bali's versatility and adaption to mass tourism are part of its success. With something for everyone and the (by-and-large) accessibility to match, the resort island was in an ideal position to bounce back from the lockdown's losses. The first travelers to return to Bali en masse are from Australia, closely followed by Singapore, Malaysia, India, the UK, the USA and New Zealand. 84,600 Australians visited Bali in July 2022 alone.
That said, authorities were not prepared to take any chances; reopening has staggered and strategic. The gradual reopening has been applauded by ambassadors, and world leaders; Bali's path out of lockdown was steady but linear. Key moments that propelled reopening were the removal of pre-arrival PCR testing for vaccinated travelers and the rollout of the visa-on-arrival program for travelers from 75 countries.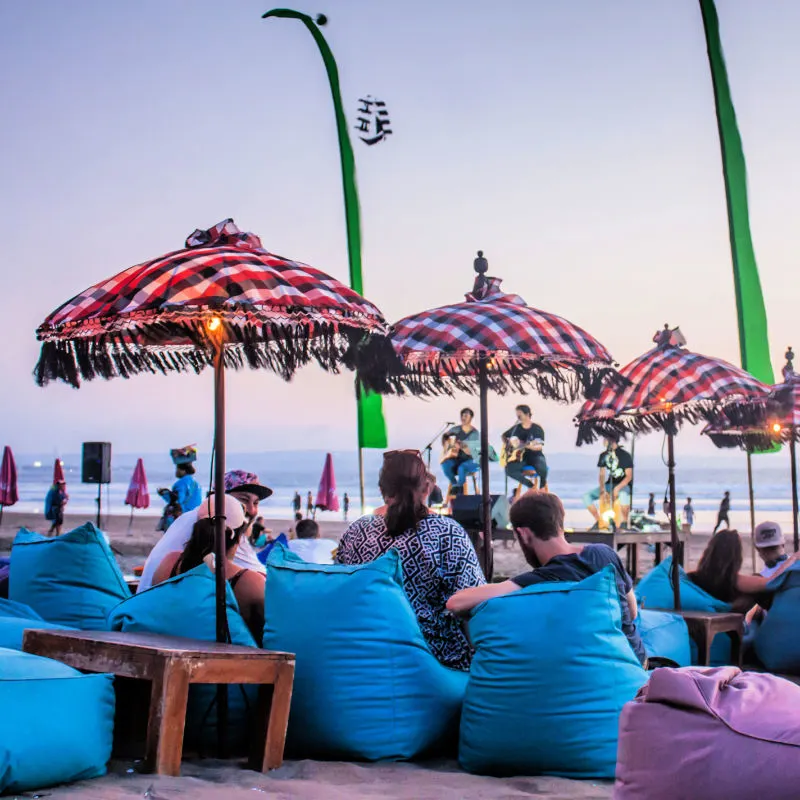 In terms of restrictions still in place, it remains the case that all international travelers must show proof of vaccination status upon arrival. There are still further restrictions regarding domestic travel for domestic travels. Travelers who are medically exempt or unvaccinated against Covid-19 may contact their embassy or consulate for advice regarding their travel options. Venues and tourist facilities can operate at 100% capacity, and it shows.
The Indonesian government has been eager to welcome the return of mass tourism yet have been making stride to build a new narrative for their tourism offering. Minister for Tourism Sandiaga Uno wants to shift from focusing on the promotion of 'sun, sea and sand' to a new 'three S's'. Minister Uno is keen to promote Bali as a destination for 'serenity, spirituality, and sustainability'. He has launched campaigns to promote the lesser visited areas of the island, including North and West Bali, which received just a fraction of the visitors welcomed by the south.
What has been evident is the speed with which different sub-sectors of the tourism industry have bounced back. Coastal resort areas like Kuta, Legian, Seminyak, Canggu, and Sanur began receiving tourists on mass much earlier than areas like Ubud, Amed, and the Nusa Islands. The type of activities tourists were participating in varied too.
Coastal resort hotels hit room occupancy targets much quicker than independent hotels further inland. Community-based tourism experiences, especially those in more rural areas, were vocal about their struggle to attract tourists to their offerings early in the reopening process.
Despite business losses and widespread unemployment, many communities across Bali took lockdown as an opportunity to explore what new tourism opportunities were sitting right on their doorstep. For example, communities like Aan Village could secure funding from the central government to develop a nature-based tourism initiative around the waterfalls that had been used by villagers for centuries.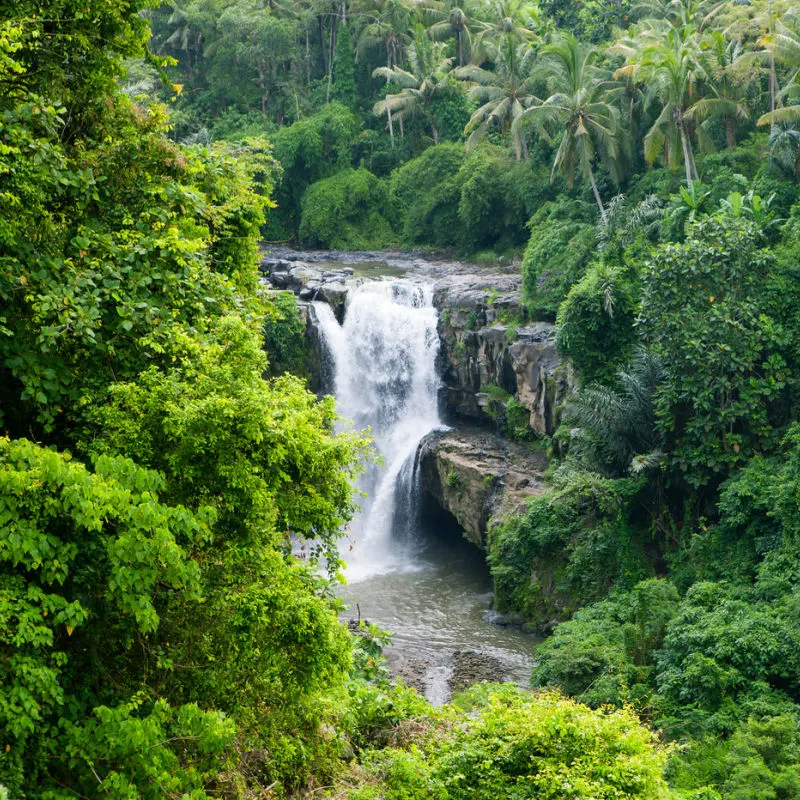 The return of mass tourism is evident in the statistics and across the island's leading tourism hotspots. From Kuta to Ubud, from Nusa Penida to Seminyak, the tourist crowds are undeniable. Social media trends like 'Bali vs. Reality' is racking up views as travelers share the stock image of popular destinations, free from people and perfectly manicured, vs the much busier reality.
One tourist took to TikTok to share her experience of Ubud's waterfalls. Clearly expecting, or perhaps hoping, for an intimate experience Pimprenelle Diskeuve posted a video of Kembar Waterfall busy with people.
Bali's leading entertainment venues like Finn's Beach Club, Potato Head, and The Lawn are now regularly welcoming thousands of people through their doors. Event schedules have been resumed, with more and more dates and offerings being announced almost daily. Despite the devastating economic losses of the pandemic that were felt by so many, there have been businesses that have been able to launch new ventures in the wake of the crisis. Canggu has seen the arrival of Atlas Beach Club, and Canna Bali has found a home in Nusa Dua.
One of the most iconic Bali tourism experiences is watching the sunset on the southern coast around Kuta and Seminyak. The famous colorful bean bags and sun loungers at La Plancha in Seminyak are once again filled with visitors on a nightly basis. The vibe is one of relaxation and gratitude. During the last two years, frequent Bali travelers and Bali business owners were concerned that these scenes would become something for the history books.
Mass tourism has notably returned to the Nusa and Gili Islands. The outlying islands of Bali and Lombok have relied on tourism as a primary source of income for decades. On the 29th of August, the Head of the Klungkung Tourism Office, Anak Agung Putra Wedana, told reporters that the Nusa Islands now welcome between 1,000 and 1,500 visitors daily. The Gili Islands are busier than they have been in over two years too.
The number of daily visitors to Nusa Penida's iconic Kelingking Beach is perhaps the most telling litmus test. Videos shared on social media show tourists backing up the thin cliff walkway down to the beach in the past week. Tourists are reminded that the walkway to Kelingking Beach is exceptionally steep and uneven. Precaution must always be taken when visiting areas like Kelingking Beach, especially when busy.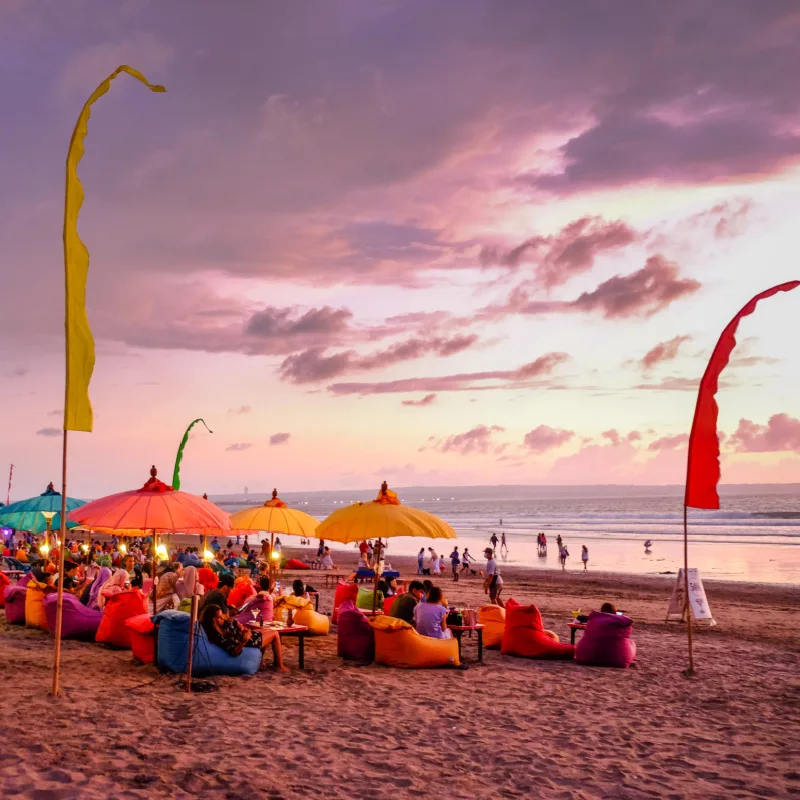 It was announced earlier in the year that the Indonesian government wanted to welcome one million international visitors to Bali by the end of 2022. The number of international visitors who arrived in Bali between 1st January and 2nd September 2022 hit 945,006 people. With three months to go until the end of the year, it is safe to say that Bali will not only hit but surpass its tourism targets.
After a turbulent two years and a steady, uncertain start, the Bali tourism sector's recovery from the pandemic is firmly in the clear.
With this, the Island of the Gods opens a new chapter and welcomes the era of 'serenity, spirituality, and sustainability'.
Plan Your Next Bali Vacation:
Book The Best English Speaking Drivers For Airport Transfers & Tours
Choose From Thousands of Bali Hotels, Resorts, and Hostels with Free Cancellation On Most Properties
Don't Forget Travel Insurance That Covers Medical Expenses In Bali
---
For the latest Bali News & Debate Join our Facebook Community

SUBSCRIBE TO NEW POSTS
Enter your email address to subscribe to The Bali Sun's latest breaking news, straight to your inbox.